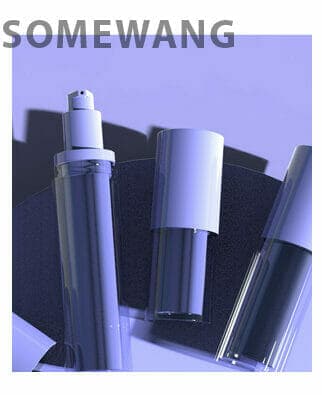 Keep up with the latest news, special offers and other discount information. Enter your e-mail and subscribe to our newsletter.
Somewang Packaging provides a range of exciting mascara tube packaging, wands and brushes in different shapes, colours, materials and profiles.
Anyone who wears mascara tubes regularly will tell you that mascara is not simply a product. It is a magic tool to dress the windows of your soul, and to turn something drab into something utterly fab. The Mascara tube is the key element to most make-up wearers essential daily routine, and the packaging it comes in, most specifically the mascara brush, is a very personal choice.
At Somewang, we offer a variety of mascara tubes packaging to the cosmetic manufacturing industry. Our high-end range of empty mascara tubes packaging containers are manufactured from high-quality materials including AS, ABS, PETG, and PCTG and come with a variety of choices in fiber or synthetic brush, or wand options.
Choose Somewang packaging for your cosmetic brand today, you won't look back. We offer variety and affordability in all of our packaging options. Each item is designed to work with make-up for the beauty & cosmetics industry. The mascara tube packaging containers we manufacture and supply are guaranteed to have an excellent quality finish and be competitively priced.