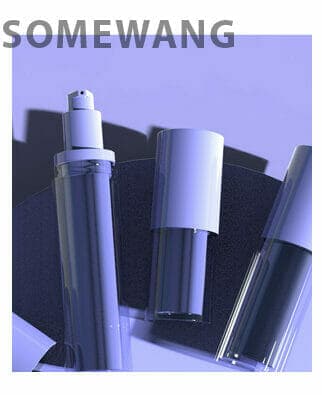 Keep up with the latest news, special offers and other discount information. Enter your e-mail and subscribe to our newsletter.
The quality of lip gloss tubes can determine the product's market success. Consumers need lip gloss tubes they can use satisfactorily, whether on the go or in the comfort of their homes. Using a lip gloss tube should be fast and effective, meaning the closure and rollers must work well.
Many people have found ways to repurpose empty lip gloss tubes, which is great. Also, consumers may prefer these tubes in different shapes and colours, depending on their brand and logo design. The bottles should also be made from high-quality materials to ensure the lip gloss containers last long. Our company offers all these benefits and much more with our wholesale lip gloss tubes.
Lip Gloss Tubes- Features
These products come in different categories, providing options for bulk buyers. The empty lip gloss tubes can be customized to match your brand and have the perfect UV coating to protect the content from intense sunlight. Also, precise injection molding is used to create clear bottles with various surface finishing and ABS, PETG, PP, or PS materials.
Dual End 3ml Lip Gloss Tubes
The material used to make this dual-ended tube includes ABS for the cap, an ABS collar, and the AS bottle. The bottle's capacity is 3 ml on one side and 2 ml on the other. The bottles come in different customized colors and can be branded by hot stamping or silk screening to display the brand's details. The lip gloss tube is on one end, and the lipstick tube is on the other.
4ml Lip Gloss Bottle
Our manufacturers have ensured these empty lip gloss tubes can hold up to 4ml of content in the bottle made of ABS, AS, and PP plastic. The material is durable and compatible with a secure cap that prevents leakage. The lip gloss stick is long enough to reach the base, and this collection of empty lip gloss tubes has a flat base for balance. The bottle is clear, and the cover can be any customized color.
3ml Lip Gloss Bottle
This empty lip gloss bottle is suitable for other products in the product category, including lip gloss that needs UV protection. The bottle is sturdy and clear, and the cover can be any color. It has an impressive design allowing the bottle to stay upright on a flat surface. Also, the closure is completely sealed, so there are no worries about leaks.
4.5 ml Square Lip Gloss Bottle
This is one of the bestselling empty lip gloss container categories on our site. It holds more content which is convenient, and the bottle is tough. The long neck has a secure thread that ensures no leaks happen. Also, the color of the bottle's collar and cover can be customized, making the collection stand out.
9.5 ml Square Lip Gloss Bottle
This collection is made from plastic, and it is perfect for consumers who use lipgloss often. The plastic bottle is clear and fully secure to keep the content from spilling. It has a properly threaded collar that will not open when you close the cover correctly. The wholesale price for this collection is the market's best.
Buy Empty Lip Gloss Tubes in Bulk
If you want to invest in these bestselling products, search our website to view the collection. Send us your customer contact form with your order request, and we will assist you in getting the best products from our store shipped to your address.
Somewang Packaging manufactures and supplies all kinds of high-quality cosmetic empty lip gloss tubes for your contain long-lasting liquid lipstick or sheer gloss.
We are dedicated to producing customized lip gloss tube packaging based on your needs and requirements, and you can choose lip gloss tubes in different colours, shapes, standards and other decoration techniques such as blowing, injection molding by solid color, golden plating, silvery plating, UV coating, etc. All of our lip gloss tube packaging products have excellent qualities and are cost-effective.
Our lip gloss tube containers can be customized with materials, shapes, colors, and surface finishing technology, which will help build your brand recognition and reputation online & offline. We Somewang production the lip gloss tube packaging case specializes in offering plastic materials, such as AS, acrylic, ABS, PS, PETG and PP with clear bottles. Highly welcome to OEM & ODM your own lip gloss containers.