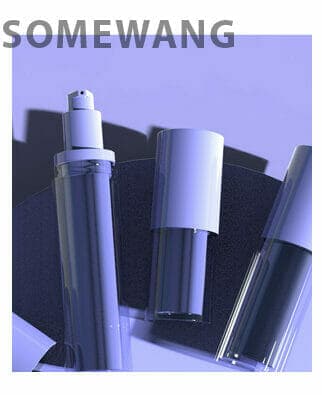 Keep up with the latest news, special offers and other discount information. Enter your e-mail and subscribe to our newsletter.
Cream pumps are by far the best dispensers for PET pump bottles and glass containers that contain body creams, hand lotions, and many other types of cream products. The dispensers also double as secure closures for many types of jars for cosmetics.
If you need to make your cosmetics, body cream, and other lotion products stand out on the market, you should buy these top-quality cream pumps from our company.
We stock excellently designed cream pumps that allow your users to get the right quantity of products from the PET bottle or jars without a fuss. The production team has leveraged our vast resources and the best production tech to make different versions of cream pumps that meet the highest industry standards while providing maximum functional value to all users.
What Makes these Cream Pumps Stand Out?
Providing detailed information about these cream pumps and selling our stock at a reasonable price has helped our customers buy more products in bulk and get top value for their investment. You can invest in these cream pumps by sending us your customer contact form to order or make inquiries.
Another excellent reason these cream pumps are selling out is because of the features. We have taken elaborate steps to ensure these products have the best features, guaranteeing maximum customer satisfaction.
Product Description
There are different types of cream pumps on the market, so it is best to give detailed information about the different enclosures and accessories for glass containers, PET bottles, and other containers for cosmetics. However, the products generally have the same features and mode of operation.
To use the cream pumps, you only need to remove the lid and apply little pressure to push the pump. This pressure expels the cream inside the container so you can use your favorite hand lotions or cosmetic products.
Here are the features that make these products unique:
High Quality Outside Spring Mechanism
The metal spring in these cream pumps is made from high-grade materials. They have an impressive strength capacity, rolled into a sealed ring in the cream pumps. The pumps work seamlessly because of the spring mechanism, which compresses and returns to form without losing the compact structure.
The metal spring cannot be replaced, but it is designed to work effectively for a long time. On average, these metal springs will work until you finish the product in the PET bottle.
Pum Cover Cap
These cream pumps have different types of covers, depending on the bottle's content and other factors. You can find the cream pumps with a full or half cover. A similar feature is that all the covers with these cream pumps are clear.
Removing the cover is so easy because they are usually press-on covers. Sometimes, you may find covers held in position by a screw thread. The cover helps to create a unique look and make the items more secure, so there is no chance of accidental pressure on the cream pump to dispense creams.
Non-Spill Screw Top
At the base of the cream pumps, you will see the threaded base that you can screw on the PET bottle. This is the part that connects the cream pump to the bottle or jar. The screw thread holds securely, keeping the gel or other products in the container. This means you can carry the cosmetic bottle around without seeing a drop in your handbags or wherever you keep the bottle.
The base can be designed in customized colors to make the product stand out or to match the bottle's color. You can find cream pumps with gold-colored threaded parts, or other colors, according to your preference.
Material
The material used to make these products is high-grade PP + AS plastic, which is the best option for the cream pumps. This material is tough, so it withstands the intense heat from the sun and does not crack easily. The material can also be tainted to get different colors, matching the buyer's order requests.
Neck Size
The cream pumps have different neck sizes, so they can be used for different bottles in stock. The price may also depend on the neck size. You can search for cosmetic bottles on the internet to see the different neck sizes on these bottles. This is why it is essential to provide a wide variety of neck sizes to meet customer demand.
The average neck size for these cream pumps is 20/410. Our other neck size options include 24/400, 18/410, 24/410, etc.
Nozzle Size
On our site, you can find the cream pumps most suitable for your business. We offer fast shipping and delivery. We take account of your order specs and provide the exact products needed. And having nozzle size options is another convenient way to meet the varying customer demands.
You can find cream pumps with long or short nozzles. The nozzle size is often influenced by the content in the bottle. For example, some cream products may need a long nozzle due to their viscosity. The pump dispenses the lotion without causing a spill.
Advantages of the Cream Pumps
The cream pumps are essential, or else you wouldn't find so many bottles having them when you search online. They are sold reasonably priced and can dispense gel or lotion, among other types of cosmetics, giving you more value for money.
Also, using the cream pumps is easy because there is no need for assembly. It comes ready to use, and the pump works seamlessly.
These products are always in Stock, and bulk sales are available, making it profitable to invest in cream pumps. They also sell fast, and the customer reviews are excellent because the cream pumps have versatile uses and are durable.
Order in Bulk Today
Checkout our range of cream pumps and order directly from the product page. We provide support and sort out your order once you send us a customer contact form. Shipping and delivery are fast, and lead time is usually three weeks, depending on the order.
A cream pump is designed to deliver different outputs of liquid from a single application by the user. It comes in different closure sizes ranging from 18/410 to 24/410. You can also change the neck size, tube length, pump doze, and color of your pumps to your preferred taste. It can be used for various liquids such as suntan lotions, body and hand cream, hair products, etc.
Excellent Mechanism
Cream pumps are designed to effectively accommodate the thicker liquid product. The nozzle comes in a cleaner finish which makes it ideal for handling cream-based solutions.
It comes with a cap that keeps your product fresh, free from hardening, bacterial, and other contamination.
Closure
This component fastens the entire assembly onto the neck finish of the bottle. It is made of plastic and designed with a rib side or smooth side surface. In some cases, a shiny metal cover is used to create a more luxurious appearance.
Easy and Safe to Use
The working mechanism of the cream pump is easy to use. It is also eco-friendly, made from safe materials that have undergone testing, and complies with safety regulations.
Dip Tube
The long plastic tube made of high-quality plastic material extends to the bottom of the bottles, and it is through this tube that the product leaves the bottle. The dip tube is properly cut to maximize product usage and avoid waste.
Modern Design
It is available in a stylish design that makes different cosmetic products visually appealing. It is well designed with locking heads to ensure no leakage or accidental discharging of products during transportation.
Versatility
The cream pump is produced with high viscosity. They are versatile and ensure the best output even in the most demanding applications.
Great Output
The most popular dispensers for lotion pump dispenses between 1 cc to 3 cc of products per stroke. It is an excellent solution to store lotion, gels, soaps, and other cosmetic products in the market today.
Durable
The pump is made from strong and high-quality materials, making it capable of discharging many pumps.
The pump can be thoroughly cleaned and used to dispense various types of liquids.
Custom Made
If you want to give your package a distinct look, you can provide us with your preferred color code. We can custom make your order without any additional charges.
Many cosmetic companies like to package their products in luxurious-looking containers. You can order the cream pump in metal collars.
Best Quality Actuator
An actuator or the pump head releases the liquid after it is pressed down by the user. It is made from plastic and several designs featuring an up lock or down lock to prevent spillage.
With multiple output options and a clip locking mechanism, you can enjoy the best from our cream pump. Your product stays secure and safe from spilling. We can handle an order of a large quantity and custom design to your taste.