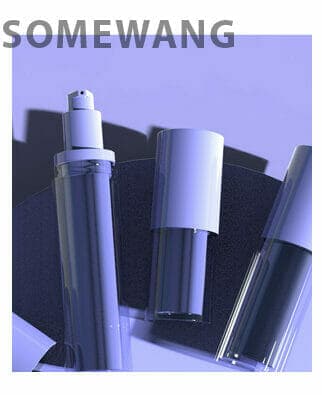 Keep up with the latest news, special offers and other discount information. Enter your e-mail and subscribe to our newsletter.
A cream pump is designed to deliver different outputs of liquid from a single application by the user. It comes in different closure sizes ranging from 18/410 to 24/410. You can also change the neck size, tube length, pump doze, and color of your pumps to your preferred taste. It can be used for various liquids such as suntan lotions, body and hand cream, hair products, etc.
Excellent Mechanism
Cream pumps are designed to effectively accommodate the thicker liquid product. The nozzle comes in a cleaner finish which makes it ideal for handling cream-based solutions.
It comes with a cap that keeps your product fresh, free from hardening, bacterial, and other contamination.
Closure
This component fastens the entire assembly onto the neck finish of the bottle. It is made of plastic and designed with a rib side or smooth side surface. In some cases, a shiny metal cover is used to create a more luxurious appearance.
Easy and Safe to Use
The working mechanism of the cream pump is easy to use. It is also eco-friendly, made from safe materials that have undergone testing, and complies with safety regulations.
Dip Tube
The long plastic tube made of high-quality plastic material extends to the bottom of the bottles, and it is through this tube that the product leaves the bottle. The dip tube is properly cut to maximize product usage and avoid waste.
Modern Design
It is available in a stylish design that makes different cosmetic products visually appealing. It is well designed with locking heads to ensure no leakage or accidental discharging of products during transportation.
Versatility
The cream pump is produced with high viscosity. They are versatile and ensure the best output even in the most demanding applications.
Great Output
The most popular dispensers for lotion pump dispenses between 1 cc to 3 cc of products per stroke. It is an excellent solution to store lotion, gels, soaps, and other cosmetic products in the market today.
Durable
The pump is made from strong and high-quality materials, making it capable of discharging many pumps.
The pump can be thoroughly cleaned and used to dispense various types of liquids.
Custom Made
If you want to give your package a distinct look, you can provide us with your preferred color code. We can custom make your order without any additional charges.
Many cosmetic companies like to package their products in luxurious-looking containers. You can order the cream pump in metal collars.
Best Quality Actuator
An actuator or the pump head releases the liquid after it is pressed down by the user. It is made from plastic and several designs featuring an up lock or down lock to prevent spillage.
With multiple output options and a clip locking mechanism, you can enjoy the best from our cream pump. Your product stays secure and safe from spilling. We can handle an order of a large quantity and custom design to your taste.