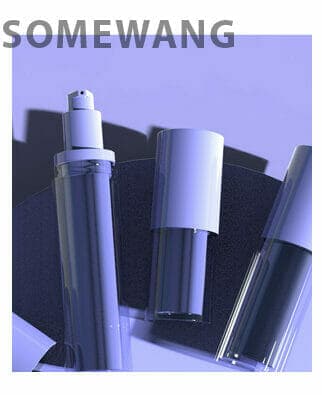 Keep up with the latest news, special offers and other discount information. Enter your e-mail and subscribe to our newsletter.
A lotion pump functions like an air suction device that easily draws the product from the bottle to the user's hand. The lotion pump is essential to safely secure body lotion, liquid soap, and other household cleaning materials. It is an excellent packaging solution for high viscosity liquid with the following unique features.
Neck Size
The bottleneck size is available in different widths and heights such as 18/415, 20/410, 20/415, 24/410, 24/415. The widths and heights work with different dispensing pump sizes. This helps the users create the perfect match for their product.
Dust Cap
It is made of plastic and serves as a dust cover and safety cap that protects the actuator from collecting dust and prevents accidental actuation. The dust cap can be produced in different custom colors to distinguish or make it stand out.
High Functioning Actuator
The actuator is the component responsible for spraying the product out of the bottle. It is durable and allows your liquid product to come out in the right amount.
Customized Plastic Dispenser Pump
Depending on your style and color preferences, the lotion pump can be customized to suit your needs. It comes in various neck sizes from 24/410, 28/400, 28/410, and 28/415 neck sizes to increase usage areas.
Custom Color
Your desired color can be added during the manufacturing process. Dispensing pumps can also be made with a colored aluminum sheath giving your product a beautiful and luxurious look.
Convenient
The lotion pump brings convenience to your fingertips as you can dispense the product with only one hand. A pump on the actuator will release a controlled quantity of the product into your hand.
Cost-Efficient
The lotion pump is produced in large quantities. This reduces the cost of production. It's a great advantage for manufacturers in cosmetics and other industries who need to purchase high-quality lotion pumps at a moderate price.
Pump Dose
The dosing amount depends on the product specifications. However, It comes in different variables including 0.5ml, 0.12ml, 0.13ml, 0.28ml. Factors to consider before choosing a pump dose include the expected usage, product cost, and bottle capacity, for instance, 100ml.
Tube Length
The lotion pump comes with a plastic tube that is cut to the correct size of the chamber. It is safely attached to the pump piston allowing liquid to move up to the chamber pump and supply the content through the head.
Lotion Pumps
Our lotion pumps are manufactured in lock down and lock up devices. Both are aesthetically pleasing with different benefits. The lock-down pump is ideal for commercial use in spas, hotels, gyms, and recreational centers and tends to break less.
On the other hand, lock-up is more cosmetically appealing, stylish, and modern design. The lotion pumps are child friendly and ideal for domestic products. It also allows you to see the internal tube.
Large Quantity Order
It is affordable and can be bought wholesale. So, if you are looking to sell or use it as souvenirs, you can place an order for a large quantity. Production is done every day, and you will receive your order within the shortest possible time.