We are very glad that we participated in the LUXE PACK NEW YORK Exhibition on May 10th and 11th, 2023.

It was so exciting, and we met so many old friends and new ones at the show.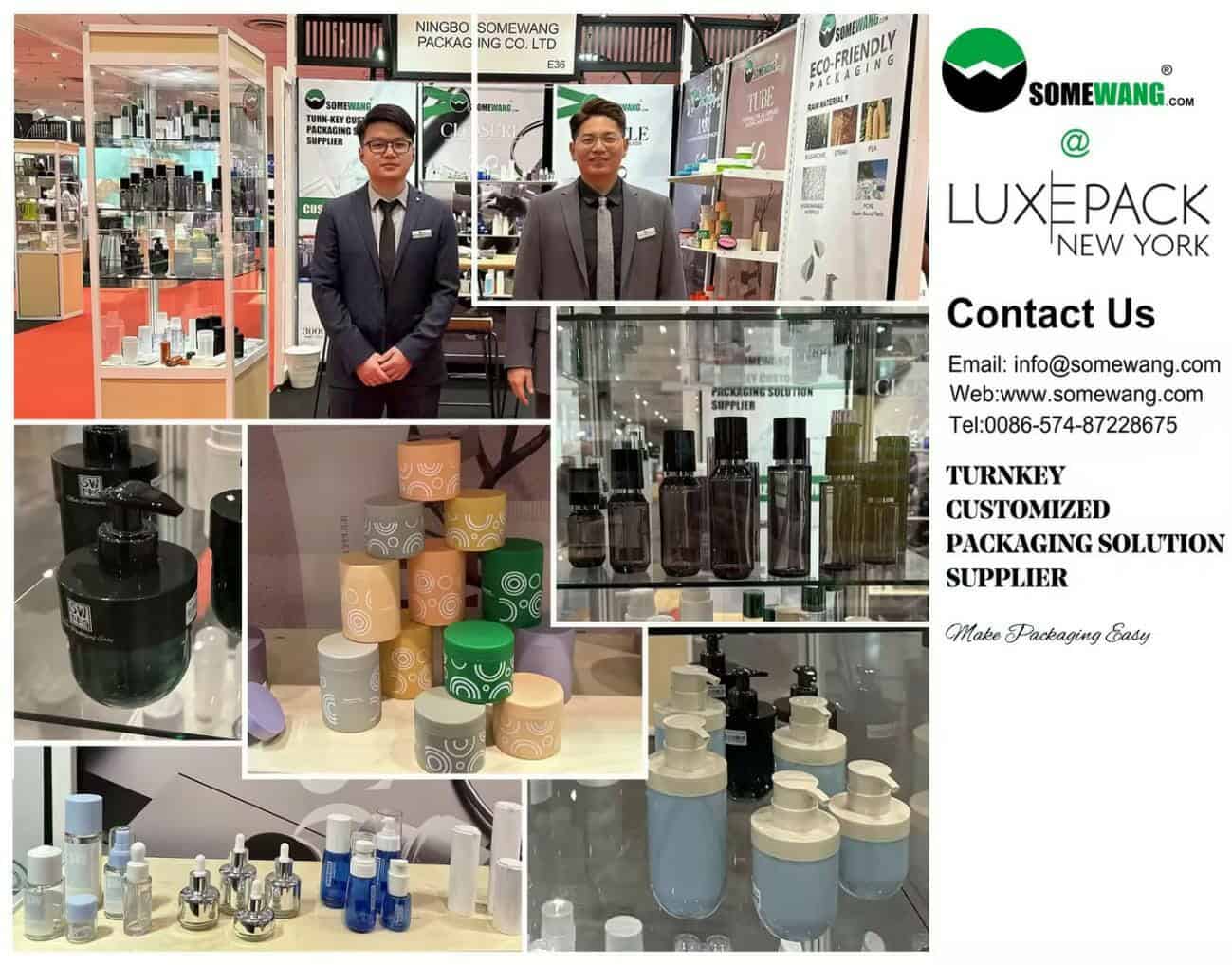 Due to the epidemic, we have not participated in the exhibition for a long time. In this exhibition, we will meet our friends with all kinds of packaging that we are proud of! It contains our superior products as well as newly designed products.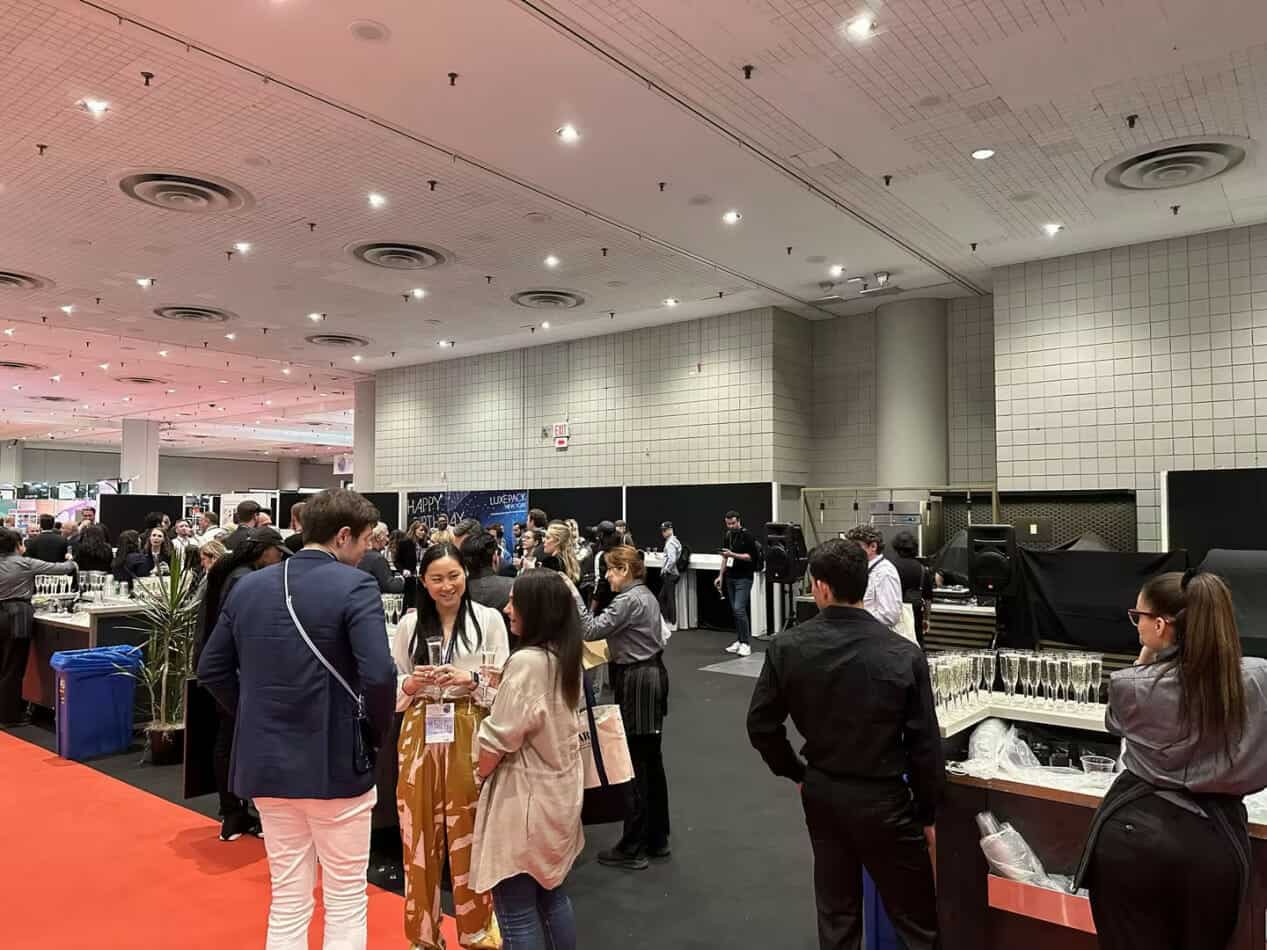 Of course, we also know that some friends may not be able to come to our booth for communication due to various reasons, but it's okay, we will introduce some good products to you through this article.
First off, we can't wait to introduce you to this refillable all-aluminum deodorant stick packaging!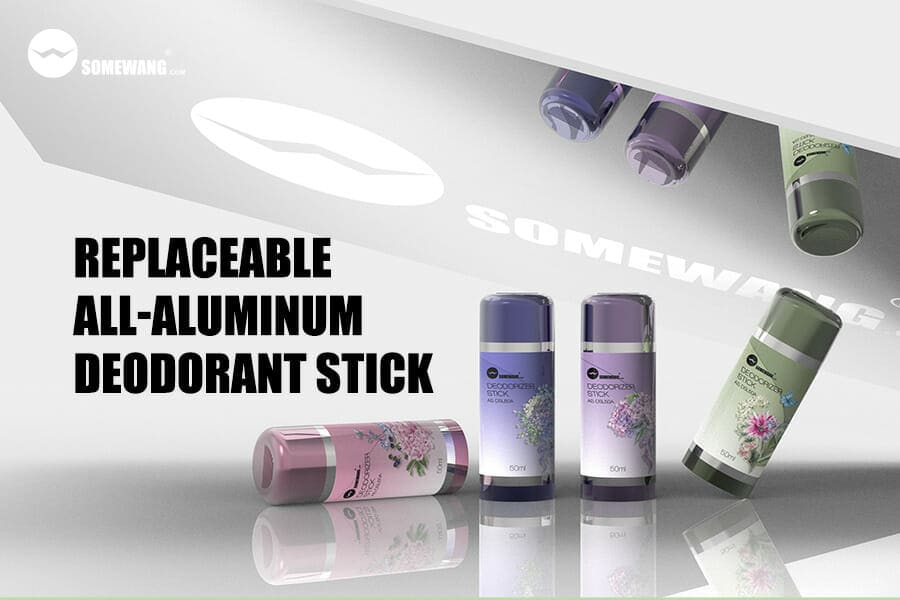 The packaging of this deodorant stick is really good! The whole body is covered with metal packaging, full of texture, and the metallic luster makes your product stand out among many products and catch people's attention. Can anyone say no to a shiny look? No one can refuse it. Another highlight is its environmental performance. Needless to say, sustainable packaging is popular in the market and an undeniable trend in the future. In the long run, replaceable packaging is beneficial to both consumers and brands. Let us create an environmental image for the brand side together. It's also a real good thing to do for the planet.
If you want to know more about this replaceable all-aluminum deodorant stick packaging, please click the link below for more details:
https://somewang.com/replaceable-all-aluminum-deodorant-stick/
Among the environmentally friendly packaging, there is also a straw material packaging that has attracted much attention.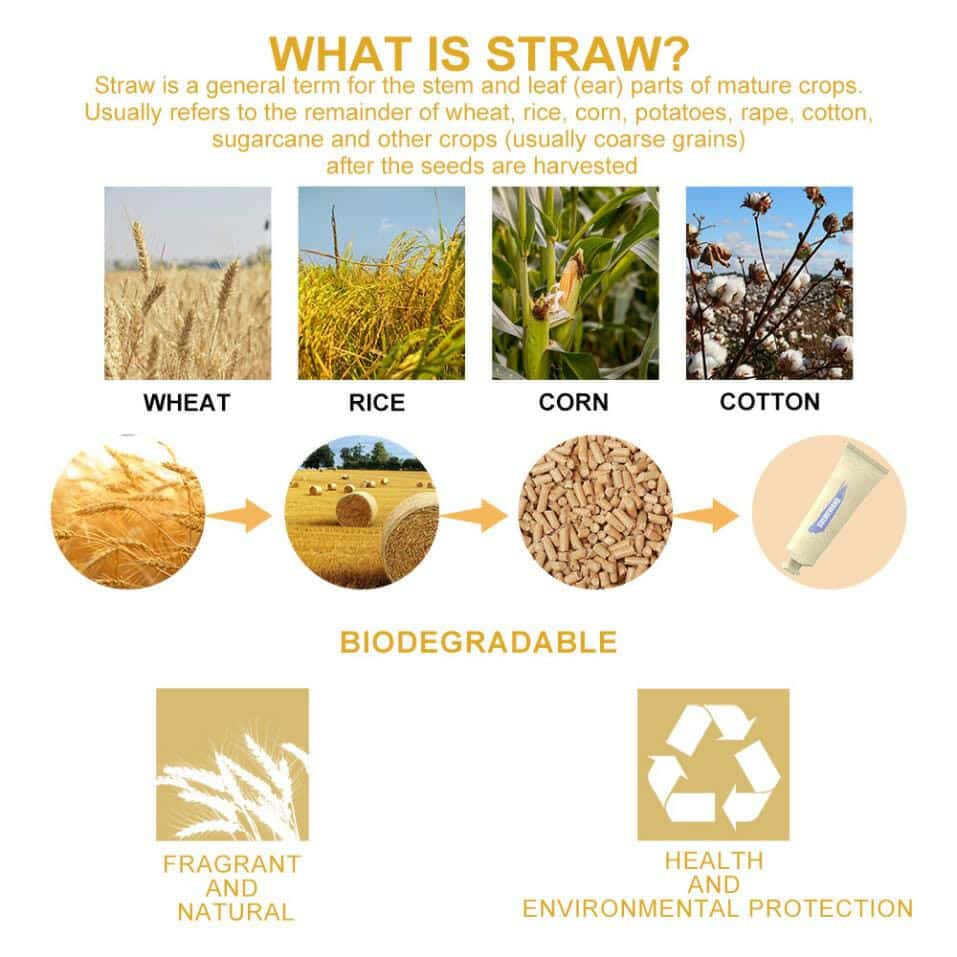 【What is straw material?】
Straw material refers to the dry stalks of grain plants such as wheat, rice, and barley that are typically left over after the grains have been harvested.
【Its advantages】:
There is no doubt that it is environmentally friendly, partially degradable, and has a low carbon footprint;

Lightweight: This can reduce shipping costs.

Multifunctional: It is easy to form different shapes and sizes, which can be used in many kinds of packaging.
Overall, straw packaging offers a sustainable and eco-friendly alternative to traditional packaging materials, and its use can help reduce the environmental impact of the packaging industry.
Somewang provides wholesale and customization of straw packaging.
The following are some of our more popular straw packaging.
Straw material tube: https://somewang.com/straw-material-tube/
Straw material jar: https://somewang.com/straw-raw-material-jar/
PCR packaging are also popular.
PCR plastic can be used to make plastic bottles, tubes, and jars. These products are suitable for packaging various products in different consumer sectors. Compared with other environmentally friendly materials, PCR packaging will have more advantages in price. To learn more about PCR packaging, please click the link below: https://somewang.com/what-is-pcr-packaging/
Recommend our PCR kits for you: https://somewang.com/pcr-packaging-set/
Of course bottles, jars, tubes can all use PCR plastic if you want. Feel free to send inquiries to info@somewang.com
Next, let us introduce the new packaging of this very popular Somewang – Jottle.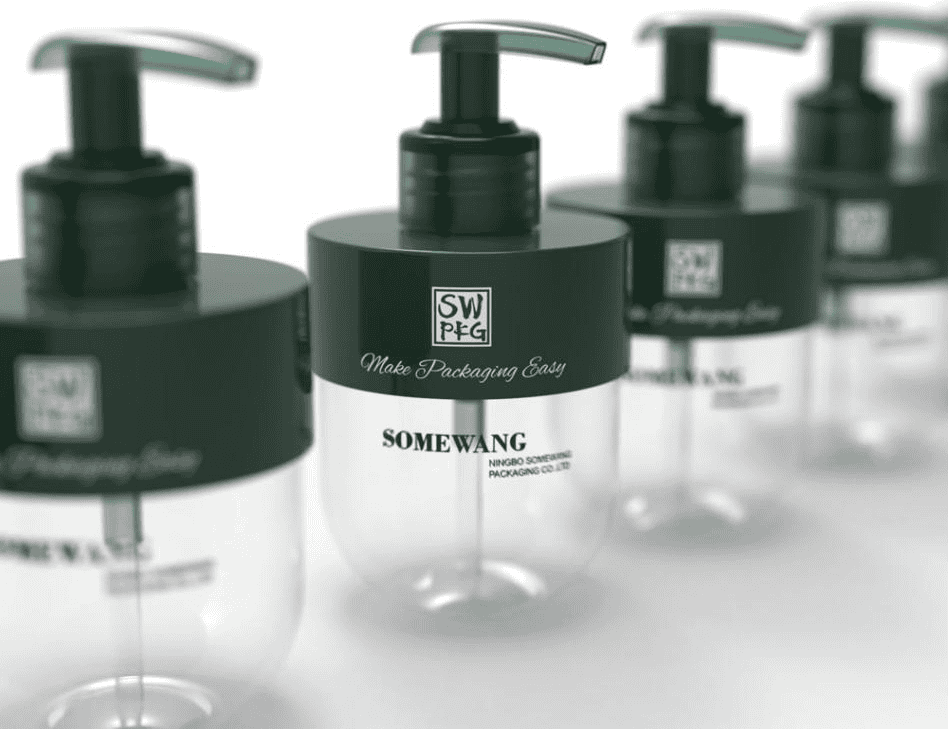 It's such a joy that many people like our new design product. This packaging was inspired by the manager of our design department. This Jottle combines the characteristics of Bottle and Jar, with a chic and good-looking appearance. To learn more about Jottle's design inspiration, you can read this article: https://somewang.com/design-inspiration-for-somewang-jottle/
For more product details of Jottle, please click the link below: https://somewang.com/somewang-jottle/
In addition, we have also developed the airless Jottle, if you want to know more, you can click this product link: https://somewang.com/new-airless-jottle/
Somewang's various personal care kit packaging series are also well received. The complete packaging design saves the energy of the brand side. Somewang strongly supports our brand customers' custom design requirements. Of course we want our customers' product packaging to be unique and attractive. We do our best to serve our customers.
We are more than happy to recommend you the packaging of these personal care kits:
Somewang Packaging is committed to providing customers with turnkey packaging solutions. At the same time, we also insist on continuous innovation. We believe that only innovation can make us go further. Times are changing, and we must keep up with the changes. Regarding technology, design and R&D capabilities, or productivity, Somewang Packaging has never been stingy about investing. We stand behind our clients one hundred percent. As long as customers need it, our mission must be fulfilled.
We are Somewang Packaging, We Make Packaging Easy!
This is not just our slogan, it is the eternal goal we are fighting for.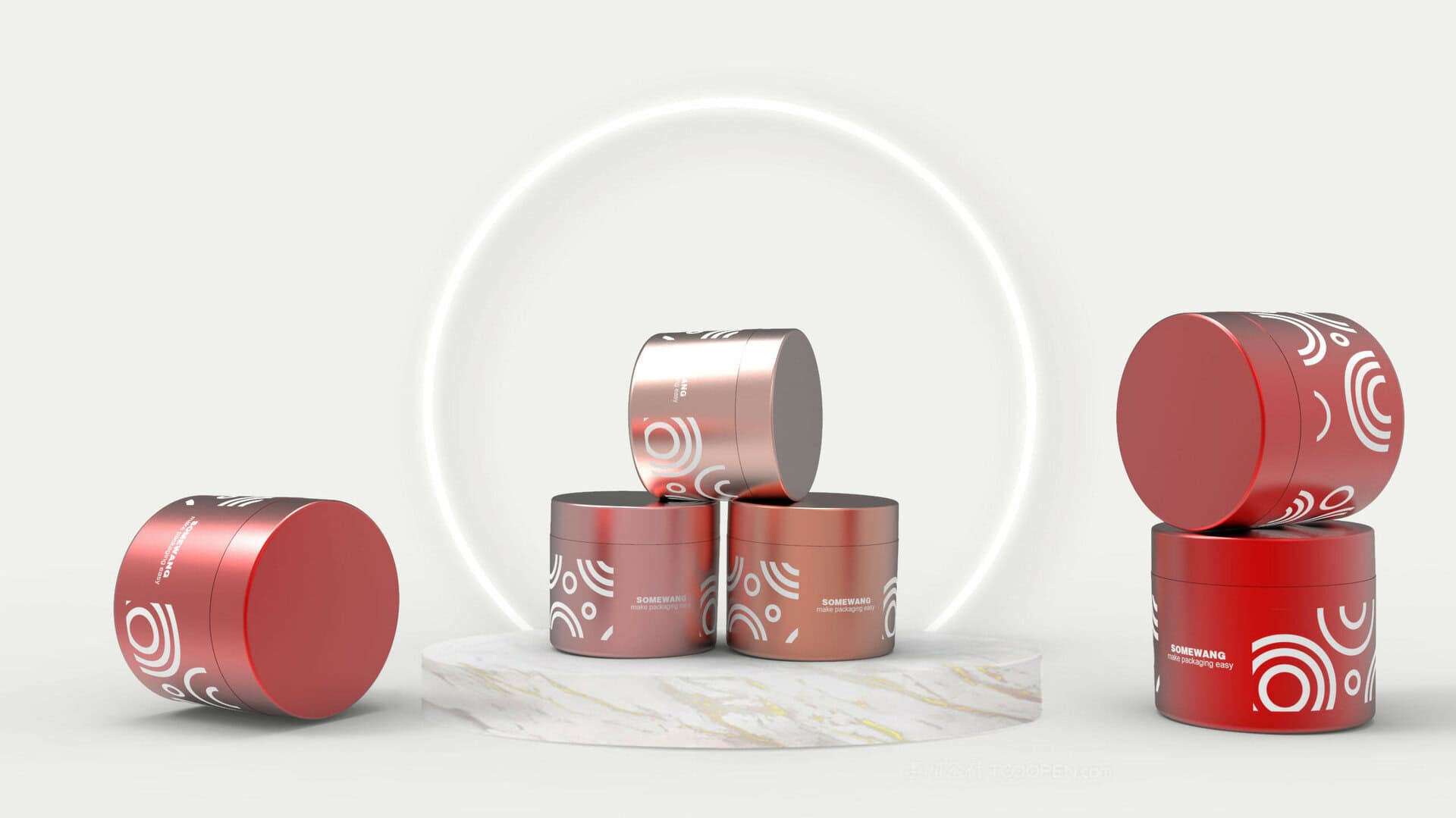 Please follow us for more packaging information!
Facebook: https://www.facebook.com/chinasomewang
IG: https://www.instagram.com/somewang_packaging/
linkedin:https://www.linkedin.com/company/somewang/
TikTok:https://www.tiktok.com/@somewang_pkg
Twitter:https://twitter.com/SOMEWANGPKG
YouTube:https://www.youtube.com/channel/UCNlJIg7w_a6AAw_FDDQNVHA
Let us look forward to meeting you at the next exhibition!