Direct-to-consumer (DTC) cosmetic brands were already big news before Covid-19 hit. For example, in March 2019, Forbes declared 21-year old Kylie Jenner the world's "youngest self-made billionaire," mainly based on the value of her company, Kylie Cosmetics.
In 2020, global management consulting firm McKinsey reported that before Covid-19, "in-store shopping comprised up to 85 percent of all beauty product purchases." However, in the aftermath of the pandemic, nearly 30 percent of the beauty-industry market was shut down—this created space for the growth of DTC consumer brands.
What are DTC cosmetic brands? Which DTC brands are the fastest-growing? How have Chinese DTC brands expanded across the globe during Covid-19? How are traditional brick-and-mortar businesses reacting to the rapid growth of DTC brands? These are the questions we answer in this article.
What are DTC Cosmetic Brands?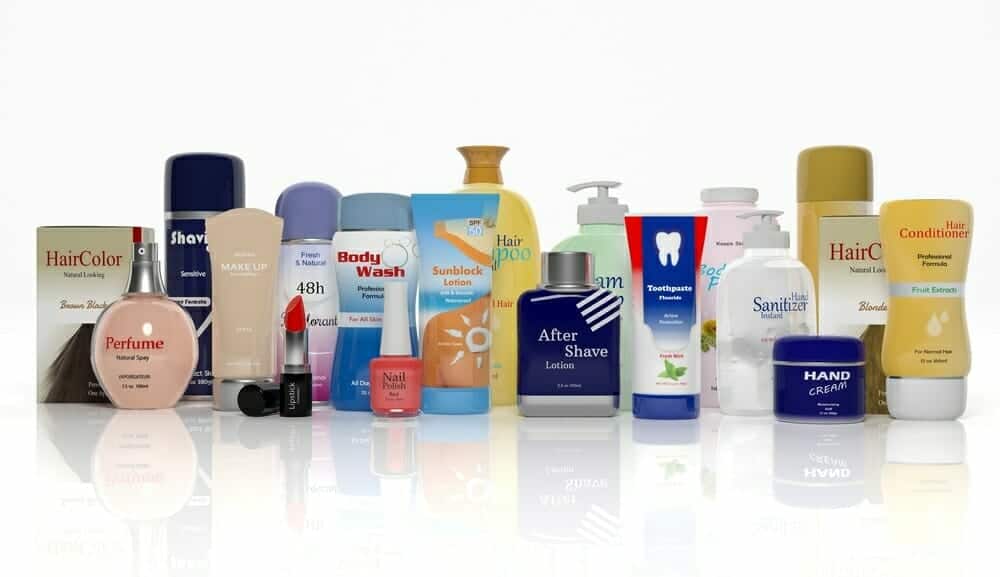 From a technical perspective, the term 'direct-to-consumer' ideally describes a sales channel and not a type of company. In this case, companies using this sales channel bypass the middlemen (retailers and wholesalers) and sell directly to their customers.
Ever since the internet changed both the tools and the requirements for starting and scaling a business, a new generation of startups was born. These new entities were characterized by direct distribution, exclusively-online purchasing, social media marketing, and borrowed supply chains (dropshipping).
Writing for the Harvard Business Review, Leonard Schlesinger, Matt Higgins, and Shaye Roseman note that "The direct-to-consumer startups' rise was enabled by an environment of abundant venture capital, low competition, and above all, the advertising arbitrage that could be exploited on underpriced social media platforms."
DTC cosmetic brands are, therefore, companies in the cosmetics industry that have taken advantage of a conducive environment to distribute their products directly to the consumer, primarily using digital channels.
Even though the phenomenal growth of DTC brands started becoming apparent a few years after the 21st Century began, the idea can be traced to the 1990s dot-com bubble. Over the years, as the internet and digital devices became more widespread, DTC brands experienced a boom.
Fast Growing DTC Beauty Brands
The early success of the first-generation DTC beauty brands spurred many new brands to enter the market. Of course, not all DTC beauty brands have achieved massive success. Many have ceded to the market forces or shut down for various reasons.
However, several brands continue to grow, some because of the pandemic. Let's look at a few standout brands.
Versed
Versed is a DTC beauty brand that started at Target, recorded huge success, and then established online.
Writing for Forbes.com, Celia Shatzman explains how Versed became the fastest-growing clean brand in skincare. She writes, "Versed reached profitability less than a year after launching, their revenue is up 210% from last year, and their monthly direct to consumer traffic is up four times year over year."
Shatzman adds that "Versed tapped into their massive audience to hear how real women felt about skincare, ultimately using research from 16 million people to shape the brand, largely Gen Z and Millennials."
ColourPop
ColourPop not only manufactures all its products in-house but also markets them exclusively on social media and sells them directly to consumers. ColourPop now employs between 100-500 people and earns nearly $500 million annual revenue.
With so much control over their supply chain, the California-based company prides itself "on being wallet-friendly, and bunny approved." It adds, "We test our products in the nicest way possible, leaving fur babies to be fur babies and experimenting on people instead (the people at ColourPop HQ, to be exact!)."
Glossier
Glossier's tremendous growth began in 2010 by establishing something of a cult following before selling a single beauty product. The brand started as a blog ("Into the Gloss") that quickly grew a community of avid fans who have remained loyal to the brand since it launched its range of beauty products.
Glossier has maintained its DTC strategy and now markets its beauty products to its more than 2 million followers online. The company has since attained unicorn status, with a valuation of $1.2 billion as of 2019.
The Global Expansion of Chinese DTC Companies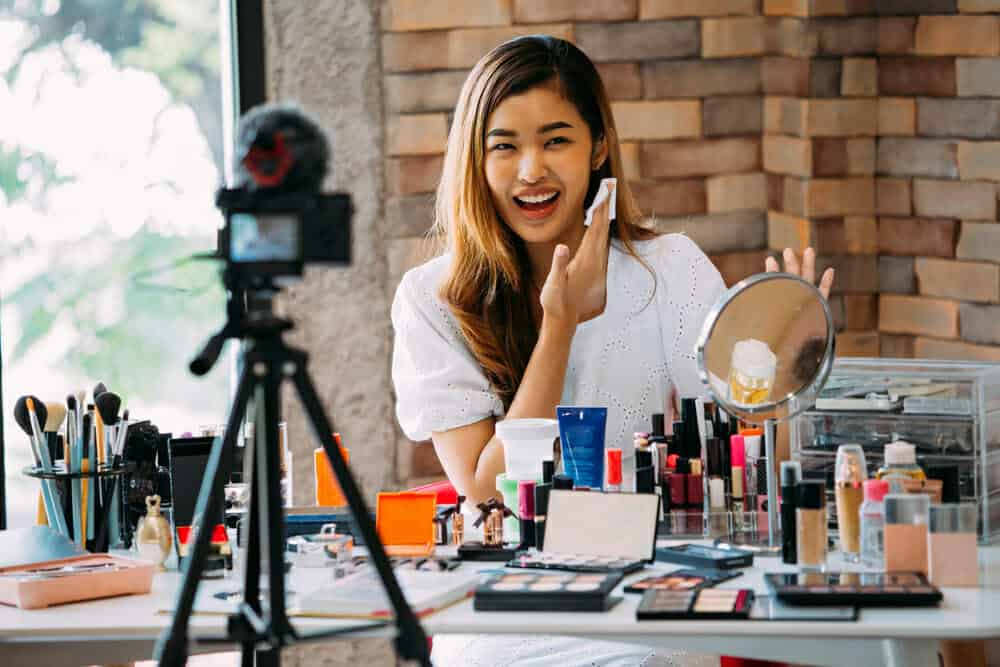 DTC brands in China have flourished primarily because of a few social eCommerce platforms such as Pinduoduo and apps such as WeChat, Weibo, and Douyin. The speed with which some of the DTC brands have grown has often been described as "staggering."
One good example of the global expansion of Chinese DTC brands is Perfect Diary, one of China's most dominant beauty brands. Less than five years old, Jingdaily.com, a digital publication on luxury consumer trends in China, reports that the company has combined a deep understanding of its young customers and slick marketing tactics to achieve exponential growth within a few short years of its existence. The firm is estimated to be worth $7.8 billion.
But like many other Chinese DTC brands, Perfect Diary is looking to scale outside China and into other international markets. With their home markets already locked in, these companies are looking to make forays into other markets.
Some of the strategies Chinese DTC companies use to ease themselves into the highly competitive global markets include the following.
Influencer Marketing
Influencer marketing has been a golden idea for many consumer-facing businesses looking to reach broader markets via social media.
Social media platforms are packed with people searching or looking to try out many different products. Therefore, collaborations with influencers represent an excellent opportunity for most brands to promote their products and enter new markets.
Celebrity Endorsements
Closely related to influencers is the idea of celebrity endorsements, which involves identifying brand ambassadors to help introduce and promote products in new markets.
Nor Azura Adzharuddin and Mark Salvation conducted a study entitled "The Influence of Celebrity Endorsement on Young Consumers' Purchase Intention: The Case of L'Oreal's Skin-Care Products." They conclude that "celebrity endorsement and celebrity characteristics enhance young consumers' purchase intentions of L'Oreal's skincare products."
Acquisitions
In March 2021, Yantse Holdings, the parent company of Chinese beauty products giant Perfect Diary, acquired the prestigious UK-based makeup brand EVE LOM.
These kinds of acquisitions provide Chinese DTC brands with excellent opportunities to learn from the international experience of Western brands. They also enable the Chinese firms to improve product quality and align branding and production standards to Western consumers' preferences.
How DTC Companies Benefited From Covid-19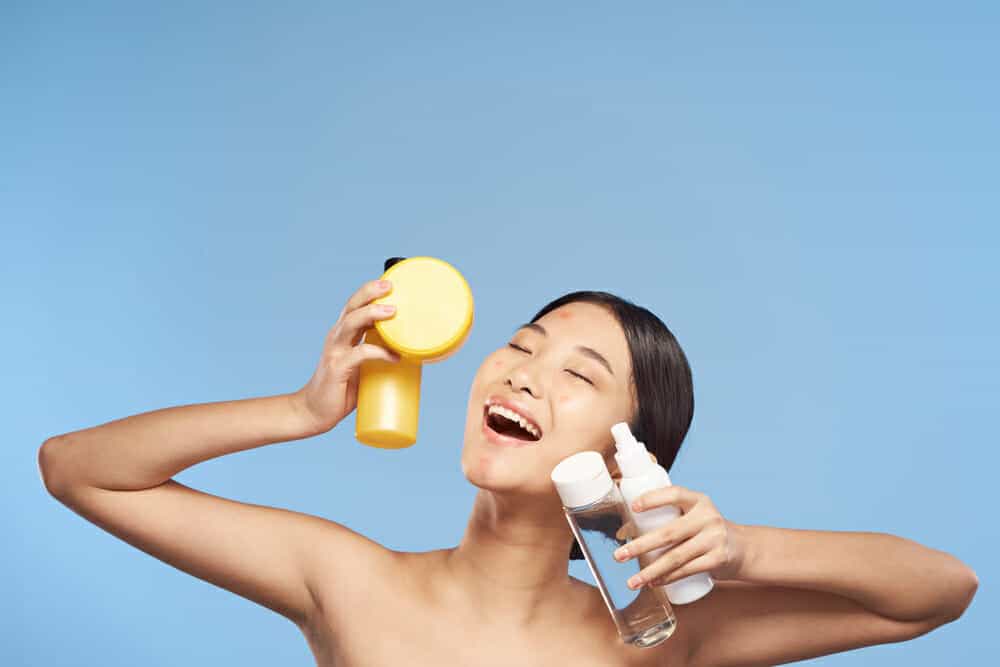 According to a 2020 McKinsey report, the global beauty industry has been relatively resilient in the past. The report shows that even during the 2008 financial crisis, the industry showed a minimal slump before fully bouncing back by 2010.
It is now officially cliché to say the Covid-19 pandemic has changed our shopping habits. The closure of brick-and-mortar stores, forced lockdowns, social distancing, and restricted movements have left many with no choice but to shop on eCommerce platforms.
These changes introduce both negative and positive effects on commerce in general. For instance, many traditional businesses had to scale down their operations or shut down altogether, but many online businesses saw a boom.
Before the pandemic, reports indicated in-store purchases for beauty products comprised about 85% of all purchases. However, the pandemic provided an excellent opportunity for growth for many DTC brands that already had a digital-first strategy, bypassing the typical brick-and-mortar route.
Businessinsider.com reports on an analysis of 15 high-performing DTC beauty brands in 2020, showing an average of 202.4% increase in web traffic. Cosmetic brands such as Morphe recorded a 424.9% increase in traffic.
From the numbers above, it can be concluded that while sales for DTC beauty brands had already been gaining traction online, the pandemic accelerated the growth of many businesses in the sector.
A Scramble for the Profits
The exponential growth of DTC beauty companies, particularly those already established online distribution platforms, already attracted the attention of big consumer product brands and venture capitalists well before the pandemic.
Of course, no one foresaw the effects of the pandemic. Still, organizations such as Proctor and Gamble (P&G) began to bet on thriving DTC beauty companies as far back as 2017.
For example, P&G paid $100 million to acquire Native, a DTC brand of natural deodorant which had positioned itself as an online distributor of deodorants for customers who were conscious of the ingredients.
In a report published by TechCrunch.com about the acquisition of Native by P&G, Katie Roof writes, "Venture capitalists are increasingly making bets on direct-to-consumer products, which are brands with an online distribution platform."
For the giant consumer products companies, acquiring a DTC beauty brand is more than just a quest to improve their bottom lines in the short term. Instead, it's a pathway to getting a stronger foothold in a highly volatile and competitive market.
By acquiring DTC companies, large corporations get access to their customers and acquire valuable customer data, eCommerce expertise, and talent.
The Future Looks Beautiful
A Harvard Business Review article puts things in perspective regarding the future of DTC brands: "Commentators hail DTC's online-only, social-media-promoted, no-middleman model as the future of marketing." However, some have argued that "most DTC brands will need an offline presence to succeed."