Through the unremitting efforts of several generations of chemists and engineers, plastics produced from petroleum, coal, and natural gas have become indispensable materials for daily life due to their light weight, durability, beauty, and low price. However, it is precisely these advantages of plastic that also lead to a large amount of plastic waste. Post-consumer recycling (PCR) plastic has become one of the important directions to reduce plastic environmental pollution and help the energy and chemical industry to move towards "carbon neutrality".
Post-consumer recycled (PCR) resins are made from plastic waste discarded by consumers. New plastic pellets are created by collecting waste plastics from the recycling stream and passing through the sorting, cleaning, and pelletizing processes of a mechanical recycling system. Brand new plastic pellets have the same structure as the plastic before recycling. When new plastic pellets are mixed with virgin resin, a variety of new plastic products are created. This way, not only reduces carbon dioxide emissions, but also reduces energy consumption.

——Dow has launched materials containing 40% PCR resin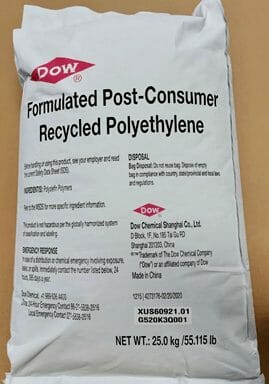 In 2020, Dow (DOW) developed and commercialized a new post-consumer recycled (PCR) formulated resin designed for heat shrink film applications in the Asia Pacific region. The new resin contains 40% post-consumer recycled material and can create films with properties similar to virgin resins. The resin can be 100% used in the middle layer of the heat shrinkable film, so that the content of recycled materials in the overall shrinkable film structure can reach 13%~24%.
Dow's new post-consumer recycled (PCR) formulated resin offers good shrinkage, robustness and durability. With the growing demand for e-commerce, durable, efficient packaging can protect products throughout the supply chain and minimize waste for consumers.
This PCR resin material developed for the application of heat shrinkable film provides a guarantee for cluster packaging and safe transportation in the packaging industry with good shrinkage rate, stable machining and excellent mechanical properties.
In addition, the solution contains 40% post-consumer recycled materials, which can be used in the middle layer of heat shrinkable films, which can
effectively reduce carbon dioxide emissions and energy consumption during resin production and achieve the goal of film recycling.
Since 2019, the global response to plastic pollutants has been launched, and plastic application companies have pledged to significantly expand the use of recycled plastics or to neutralize the plastic consumed. The goal set by the Circular Plastics Alliance is to increase the amount of recycled plastic on the EU market to 10 million metric tons by 2025. Petrochemical giants such as Dow, Total Borealis, INEOS, SABIC, Eastman, and Covestro are all making big moves into the recycled plastics industry.
——Japan Nagase launched PET chemical recycling PCR technology
Most PCR on the market are physical recycling, but physical recycling has inherent shortcomings, such as the decline of mechanical properties, the limitation of color use, and the inability to provide food grade. However, with the development of technology, chemical recovery PCR provides more and better choices for the market, especially for high-end market applications.

The advantages of chemical recycling PCR include: the same quality and characteristics of the original material; stable physical properties; no need for molds and machines; parameter modification, direct use; color matching applications; can comply with REACH, RoHS, EPEAT standards; provide food-grade products, etc.
——The packaging of the full set of hair care series on the L'Oreal China market has been made of 100% PCR plastic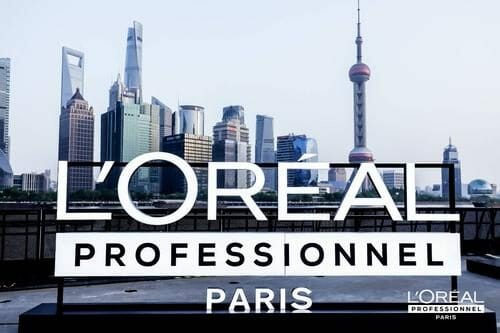 L'Oréal Group has proposed a new generation of 2030 sustainable development goals "L'O éal for the future", this goal strategy is based on three pillars: self-transformation with respect for the boundaries of the planet; empowerment of business ecosystems; Contribute to creating a "dual-engine" model that accelerates changes internally and empowers the ecosystem externally.
L'Oreal proposed seven rules to reduce greenhouse gas emissions per unit of product by 50% by 2030 compared with 2016; by 2025, all operating facilities will improve energy efficiency, use 100% renewable energy, and then achieve carbon neutrality; By 2030, through innovation, consumers will reduce the greenhouse gas generated by the use of our products by 25% per unit of finished product compared to 2016; by 2030, 100% of water in industrial processes will be recycled Utilize; by 2030, 95% of ingredients in formulations will be bio-based, sourced from abundant minerals or recycled processes; by 2030, 100% of plastic in product packaging will be sourced from recycled or bio-based materials (to In 2025, 50% will be reached).
In fact, actions related to "respecting the boundaries of the planet" have already been put into practice. From the perspective of the Chinese market, the packaging of the L'Oreal Paris hair care series is already made of 100% PCR plastic; in addition, L'Oreal has innovated packaging solutions, using refill or recharge options to avoid single-use packaging.
It is worth mentioning that, in addition to L'Oreal's own product packaging, the group has also passed on this environmentally friendly packaging concept to other channels. The new logistics packaging standard of "green package" launched in cooperation with Tmall is an important example. In November 2018, the group cooperated with Tmall to launch a new logistics packaging standard called "green package" for its luxury brands; in 2019, L'Oreal expanded "green package" to more brands, with a total of about 20 million shipped A "green package".
Somewang's various PCR products are for your reference.
Let us contribute to environmental protection together. More PCR products, at info@somewang.com