Silk screen printing, also known as screen printing, is a popular and effective method for decorating plastic bottles and containers.
The technique involves transferring ink through a mesh screen to create bold, colorful designs directly on the surface of various types of plastic bottles. It is highly sought-after for its ability to generate vibrant, long-lasting images that stand up to wear and tear.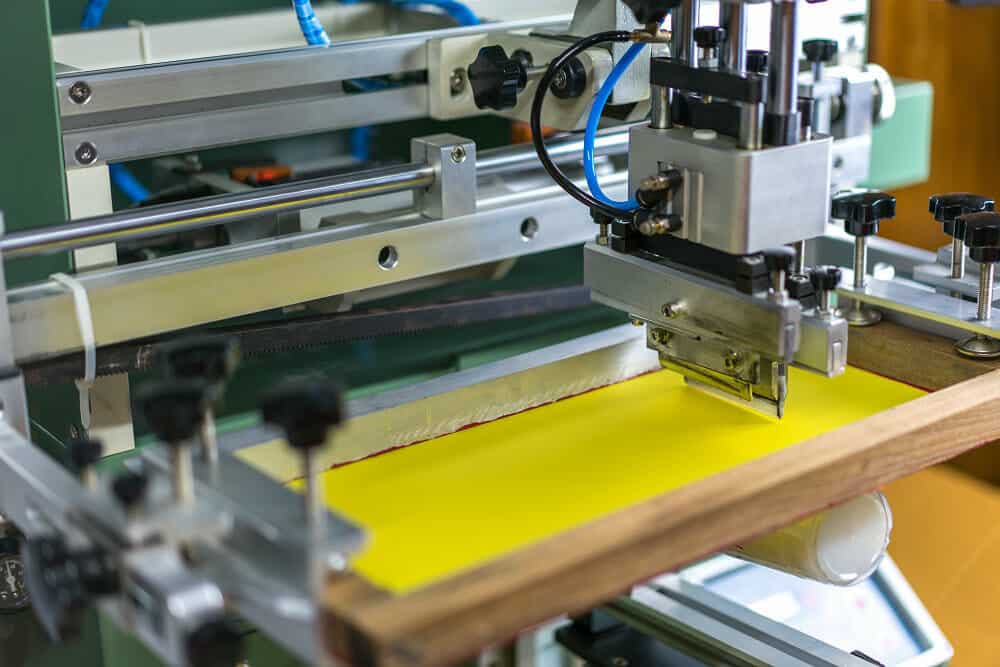 One of the main advantages of screen printing is its compatibility with a wide range of plastic bottle materials, shapes, and sizes. From cosmetics and personal care products to food and beverage packaging, silk screen printing on plastic bottles adds visual appeal and increases brand recognition. 
With specialized machines, it's possible to print multiple colors and intricate designs, providing a level of customization suitable for any industry.
Key Takeaways
Silk screen printing is a versatile technique for decorating plastic bottles with durable, vivid designs.
This method accommodates various bottle materials, shapes, and sizes, making it a popular choice for many industries.
Specialized screen printing machines enable multicolor printing and customization, thereby enhancing branding and visual appeal.
Screen Printing on Plastic: Overview
Silk screen printing is a versatile and widely used technique for decorating various materials, including plastic bottles. In this section, you will learn the basics of screen printing on plastic and its advantages.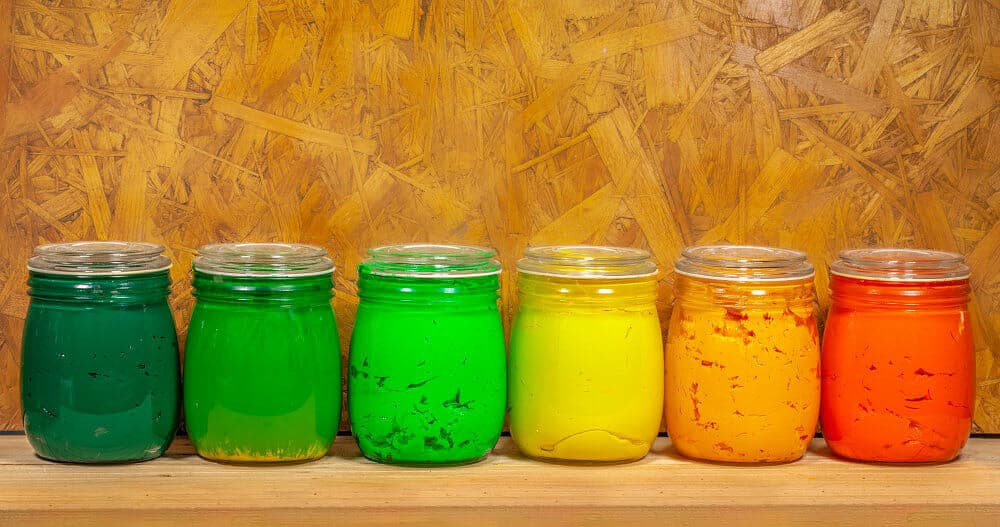 The screen printing process involves pressing ink through a stenciled mesh screen to create a printed design on the material's surface. To screen print on plastic bottles, you can use various plastic materials, such as polyester, polyethylene, polycarbonate, and acrylic.
One significant advantage of screen printing on plastic bottles is the high level of design versatility it offers. This technique allows you to create truly unique and eye-catching product packaging. Additionally, screen printing provides a durable and long-lasting print that withstands regular handling and usage.
Multi-color images are achievable with screen printing, but each color requires a separate pass through the mesh screen. This process can be performed on clear, frosted, or colored plastic parts, providing a wide range of options for your packaging design. Screen-printed bottles offer nearly 360° coverage in a single pass, ensuring you maximize your available surface area for branding and labeling purposes.
As you explore screen printing options for your plastic bottles, you must work with experienced professionals who can help you determine the best approach to meet your unique project requirements. With their guidance, you can create a distinctive, high-quality packaging design that sets your product apart from the competition.
Types of Plastic Bottles and Containers
Regarding silk screen printing on plastic bottles and containers, it's essential to understand the different types of materials used. In this section, we'll discuss three common types of plastics: HDPE, PP, and ABS.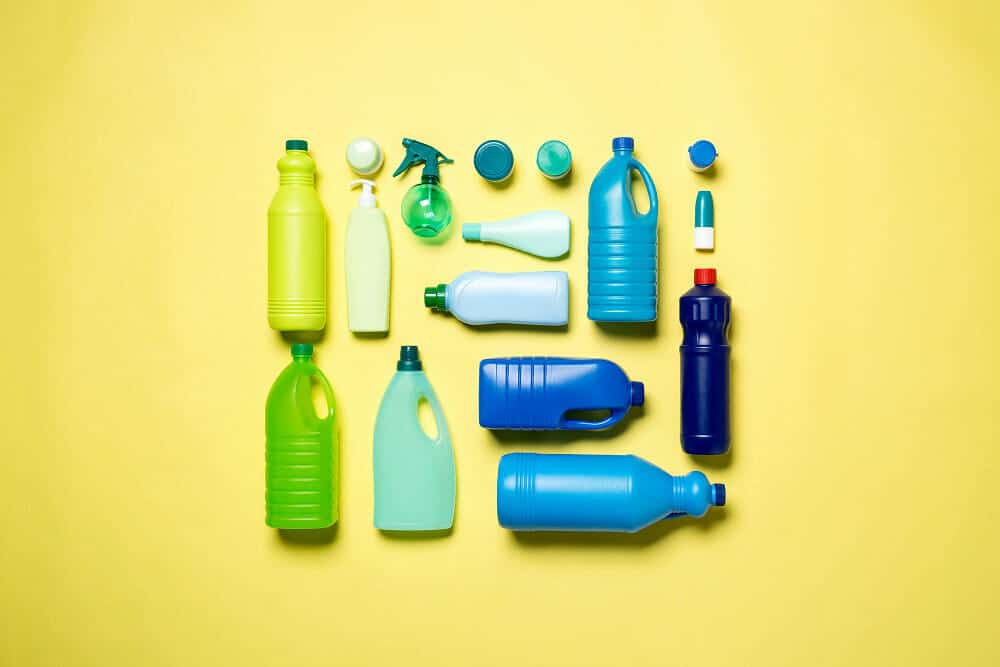 HDPE
HDPE (High-Density Polyethylene) is a popular material for plastic bottles and containers. It offers excellent resistance to moisture, chemicals, and impact, making it suitable for various products, such as detergent bottles, milk jugs, and shampoo containers. HDPE is also known for its recyclability, making it an eco-friendly packaging choice. You can achieve high-quality results with the correct ink and printing techniques for screen printing on HDPE.
PP
PP (Polypropylene) is another commonly used material for plastic bags, bottles and containers. Its properties include high heat resistance, chemical resistance, and clarity, making it suitable for food packaging, laboratory equipment, and cosmetic containers. With proper surface preparation and ink selection, screen printing on PP containers can yield vibrant and durable prints.
ABS
ABS (Acrylonitrile Butadiene Styrene) is a versatile thermoplastic commonly used for various applications, including plastic bottles and printed containers. It has excellent strength, impact resistance, and durability, making it suitable for products requiring a sturdier packaging option. Since ABS can withstand higher temperatures, screen printing on this material typically requires specialized inks and curing processes to achieve lasting results.
Remember, choosing the suitable plastic material for your bottles and containers is crucial, as it affects the product's durability and screen printing quality.
By understanding the properties of HDPE, PP, and ABS, you can make informed decisions to ensure the best results for your silk screening and ink adhesion on plastic bottles and containers.
Advantages of Silk Screen Printing on Plastic Bottles
Screen printing on plastic bottles can significantly enhance your brand's identity, helping it stand out in a competitive market. With this approach, you can create eye-catching, vibrant designs and graphics that are visually appealing and memorable.
By leveraging the potential of screen printing, your products will carry a unique brand appearance that effectively connects with your target audience.
Furthermore, screen printing enables you to experiment with various colors, images, and metallic finishes. This versatility adds a dynamic touch to your packaging and can reinforce your brand's personality.
A well-designed, screen-printed plastic bottle can have a considerable impact on sales. The reason is simple: an attractive, unique design generates attention and interest, making your product more likely to catch a customer's eye.
In addition to its visual appeal, screen printing on plastic bottles increases the potential for increased sales by creating a cohesive and consistent brand image. This helps establish trust among consumers and can lead to higher customer loyalty.
Moreover, screen printing is a durable and cost-effective method that extends the lifespan of your product's design. This means that, combined with suitable plastic materials, your packaging will maintain a high-quality appearance and continue to promote your brand throughout its lifecycle.
Invest in professional design services and a reputable printing partner to capitalize on the advantages of screen printing on plastic bottles. With the proper support, you can transform your plastic bottles into the perfect ambassadors for your brand.
Quality, Durability, and Versatility
You can expect the highest quality, durability, and versatility when it comes to silk screen printing on plastic bottles. This printing technique enhances the visual appeal of your product packaging. It ensures the print remains in excellent condition even after prolonged exposure to various conditions, like moisture and daily handling.
Silk screen printing offers a range of color options for creating vibrant and eye-catching designs on your plastic bottles. With the capacity to print up to five colors at a time, you can achieve high-quality results that stand out on store shelves and enhance brand recognition.
Aside from the standard color choices, silk screen printing enables you to create custom colors that accurately represent your brand and the specific needs of your product packaging. This level of customization ensures that your plastic bottles have a unique and striking appearance, setting your products apart from the competition.
Industry Applications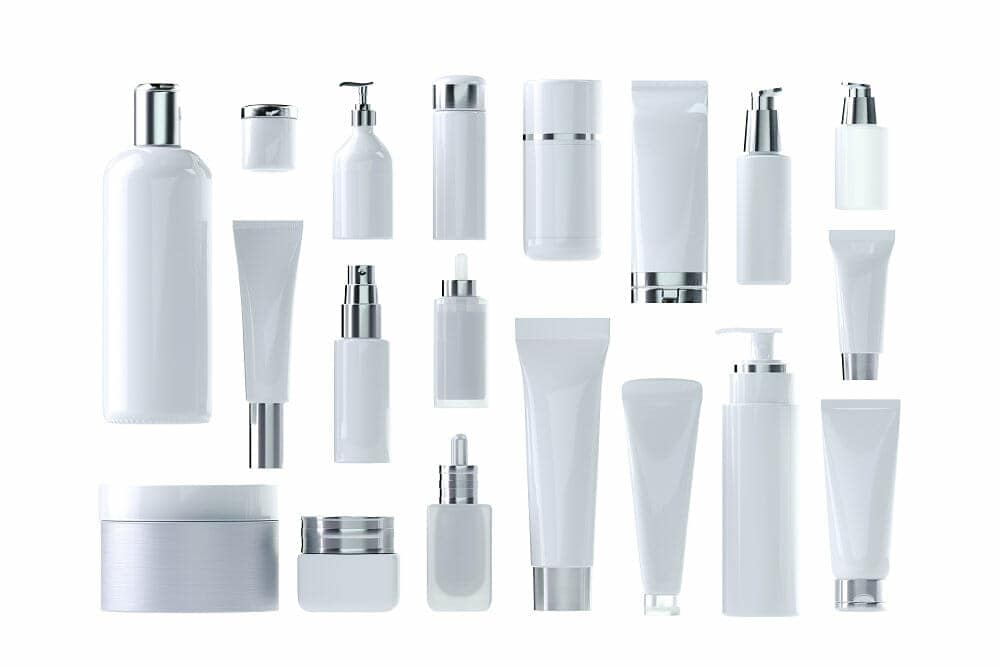 Skincare and Cosmetic Packaging
In the packaging industry, silk screen printing is a preferred decorating method for plastic bottles used in skincare and cosmetic products. This technique lends a sophisticated and elegant look to your product packaging, thereby enhancing its overall appearance.
Silk screen printing is commonly used on cosmetic bottles, jars, and tubes to create a high-quality and durable design. It's ideal for printing large, bold images on flat surfaces or achieving full wrap and two-sided images for cylindrical objects like bottles and jars. The inks used in this process are UV cured, which produces a glossy and raised feel when you rub your finger across the print.
Due to its versatility and the ability to print up to five colors, silk screen printing has become prominent in the skincare and cosmetic packaging sector. With minimum order quantities as low as 100 units, this technique suits large and small businesses and startups.
Some benefits of utilizing silk screen printing for your skincare and cosmetic packaging include the following:
Enhanced visual appeal for your products
Direct printing onto the container allows a more durable finish
Wide range of colors and design options
When deciding on packaging options for your skincare and cosmetic products, consider silk screen printing an attractive and professional solution.
Frequently Asked Questions
What type of ink is recommended for screen printing on plastic bottles?
When screen printing on plastic bottles, using inks that adhere well to the surface and provide a lasting impression is important, UV-cured inks are often preferred because they produce a glossy, raised feel on the container and are known for their durability and resistance to fading.
What is the screen printing process on plastic items like cups and bags?
Screen printing on plastic items like cups and bags involves using a mesh screen with a specific design. The ink is poured onto the screen, and a squeegee is used to press the ink through the mesh onto the plastic item. This process can be completed by hand or with an automated machine for higher volume production.
What is the difference between silk screen printing and other screen printing methods?
Silk screen printing is a specific type that traditionally uses a silk mesh screen. However, modern silk screen printing often utilizes polyester or other synthetic materials instead of silk. Other screen printing methods may use different meshes or screens, but the fundamental process of pressing ink through a screen onto a surface remains consistent across techniques.
Order in Bulk from Us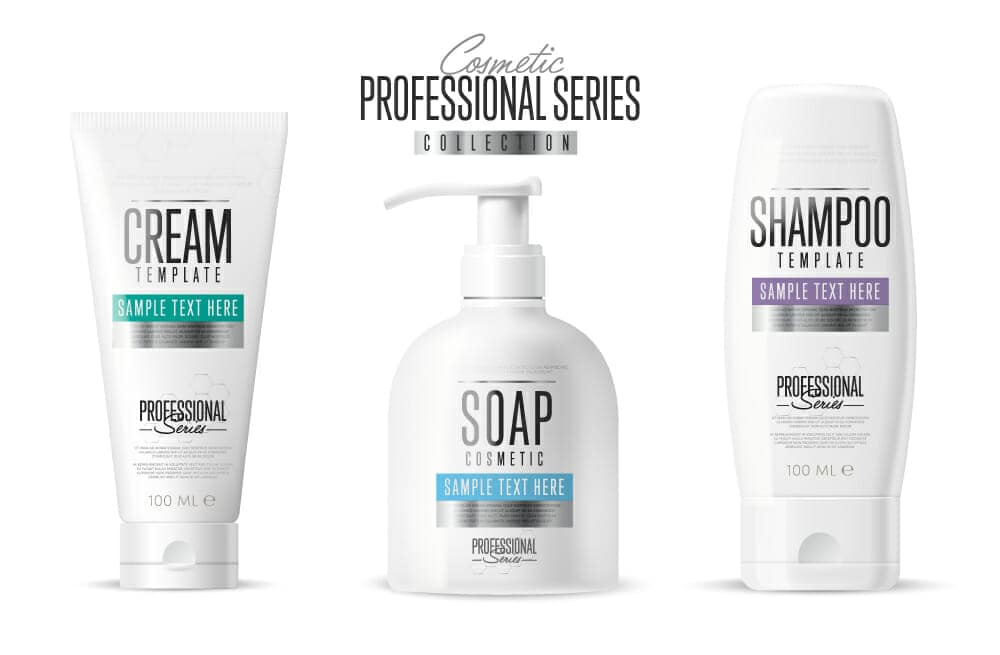 Our company caters to your silk screen printing needs on plastic bottles with utmost precision and care. You can enjoy various benefits like cost-effectiveness and design consistency by ordering in bulk from us.
Our production team is capable of handling both small and large-quantity orders. Equipped with the latest technology, these machines ensure high-quality printing that meets your expectations.
Some of the key advantages you can enjoy when ordering in bulk from us are:
Cost-effectiveness: We offer competitive pricing for bulk orders, allowing you to save on overall costs. Our team will work closely with you to create a budget-friendly solution for your silk screen printing needs.
Design consistency: When you place a bulk order, we ensure all the plastic bottles are printed uniformly, guaranteeing a consistent look for your product packaging.
Quick turnaround time: Our efficient production process helps us deliver your bulk order within the stipulated timeframe without compromising quality.
Wide range of options: From glass to plastic bottles, jars, and tubes, we offer various packaging options for your silk screen printing requirements. You can also select from multiple sizes and colors to best suit your brand's identity.
We use high-quality inks and materials in our silk screen printing process to ensure long-lasting prints and outstanding durability. The result is vibrant, fade-resistant designs that effectively represent your brand and communicate your message to customers.
In conclusion, choosing us for your silk screen printing on plastic bottles ensures you receive quality, consistency, and cost-effective solutions. Place your bulk order today and elevate your product packaging to new heights.
Send us a message via the customer contact form on our website today.